Sue wanted us to use this as our colour palette & use this sketch as our starting point.
We also have to make our title a rhyming or repeating two-word phrase.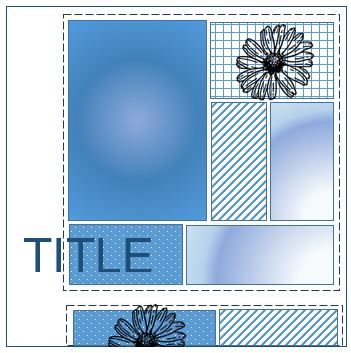 This is my layout .
I've use the words Squirt, Squirt which goes well with this theme of using two words phase.
Children really don't need expensive toys to have lots of fun.
This is my grandson washing his bike .
A small bowl of water with a cloth & an empty washing up liquid bottle filled with water to squirt water at his bike .
This amused him for ages.